Camden Shorinji Kempo prides ourselves on being  an openly LGBTQ+ Shorinji Kempo martial arts club.
Our club is a member of BSKF and LGBTQ+ people are welcomed  across the Federation. 
We work closely with lots of different LGBTQ+ organisations!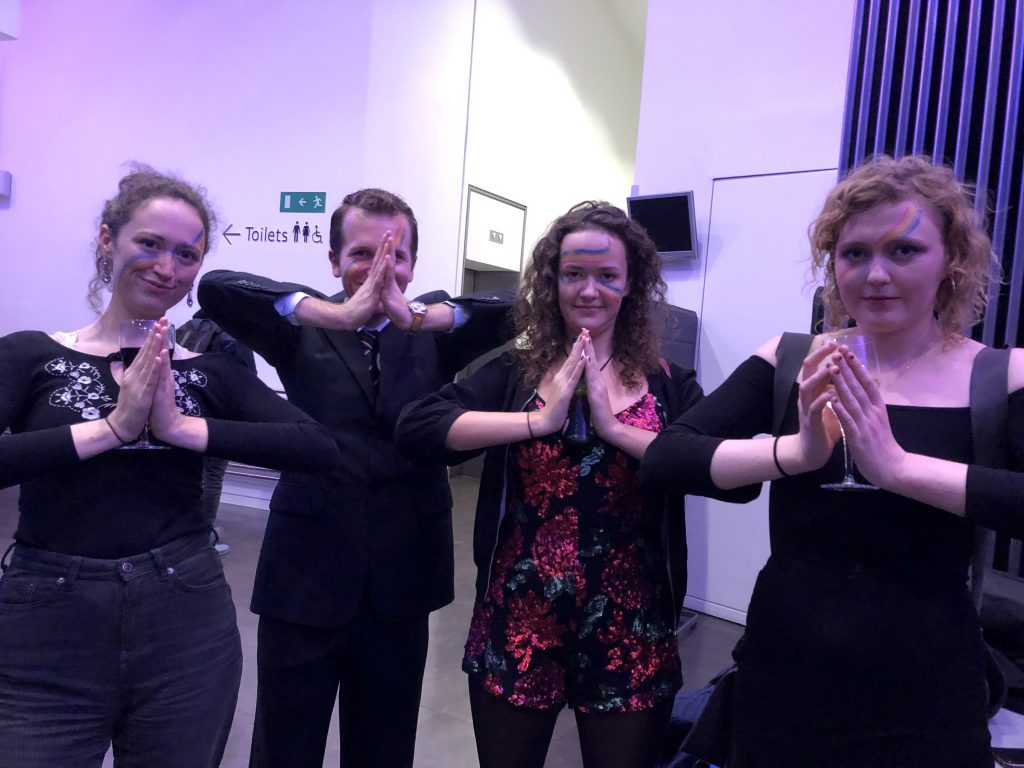 In 2019 we became members of Out For Sport – a grassroots organisation run by London's sports clubs. Out For Sport represents London's LGBTQ+ sports clubs and teams to increase participation in LGBTQ+ sport in and around London. As part of Out For Sport, we party (of course!) and meet regularly to work towards LGBTQ+ inclusion. 
We reached the big screens at Piccadilly Circus! Instead of marching at Pride, 2020 lockdown meant that we had to celebrate in unusual ways. We were thrilled to be chosen by Pride in London as one of the clubs to be featured at Piccadilly Circus and the BT Tower. We were so excited that we even went full TikTok to celebrate!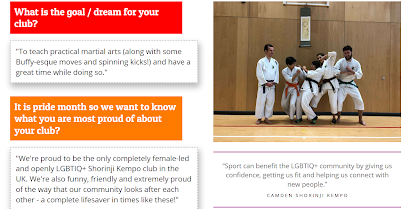 We were also featured by Pride Sports as part of their Pride month Q&A. It was amazing to share our thoughts about Kempo and the unique way we practice at Camden – Buffy-esque moves are never far away!
We end 2020, working with Stonewall on their Rainbow Laces campaign.
We have a packed social schedule for our members including Online Quizzes, Eurovision, Halloween and Pride Parties as well as attending the Eurogames.