At Camden Shorinji Kempo we're proud to be an openly LGBTQIA+ Shorinji Kempo martial arts club.
Our club is a member of the BSKF. LGBTQIA+ people are welcomed at every single club across the Federation. 
We work closely with lots of different LGBTQ+ organisations!
In 2019 we became members of Out For Sport – a grassroots organisation run by London's sports clubs. Out For Sport represents London's LGBTQ+ sports clubs and teams to increase participation in LGBTQIA+ sport in and around London. As part of Out For Sport, we party (of course!) and meet regularly to work towards LGBTQ+ inclusion. 
And we get involved with their campaigns and celebrations
We've been featured on the big screens at Piccadilly Circus and the BT Tower as part of Pride in London's (COVID-19) virtual Pride. We were so excited that we even went full TikTok to celebrate!
We've also been interviewed by Pride Sports as part of their Pride month Q&A. It was amazing to share our thoughts about Kempo and the unique way we practice at Camden; our Buffy-esque moves are never far away…
We ended 2020 working with Stonewall on their Rainbow Laces campaign, to raise awareness of LGBTQ+ people in sports.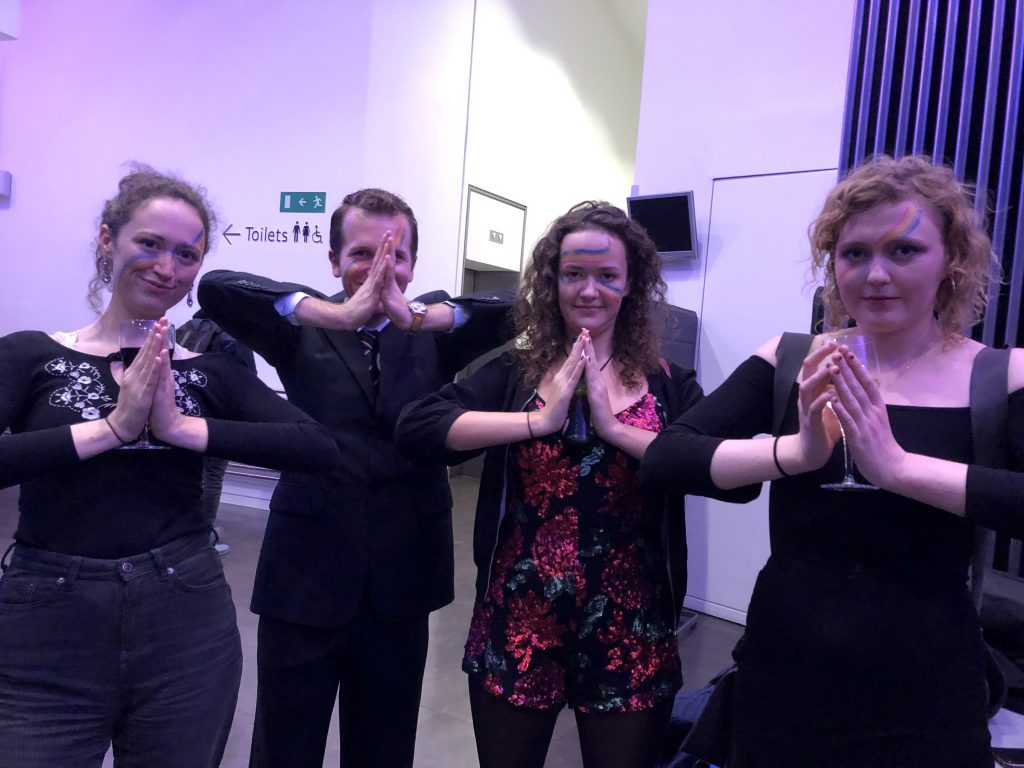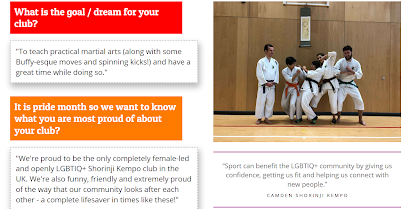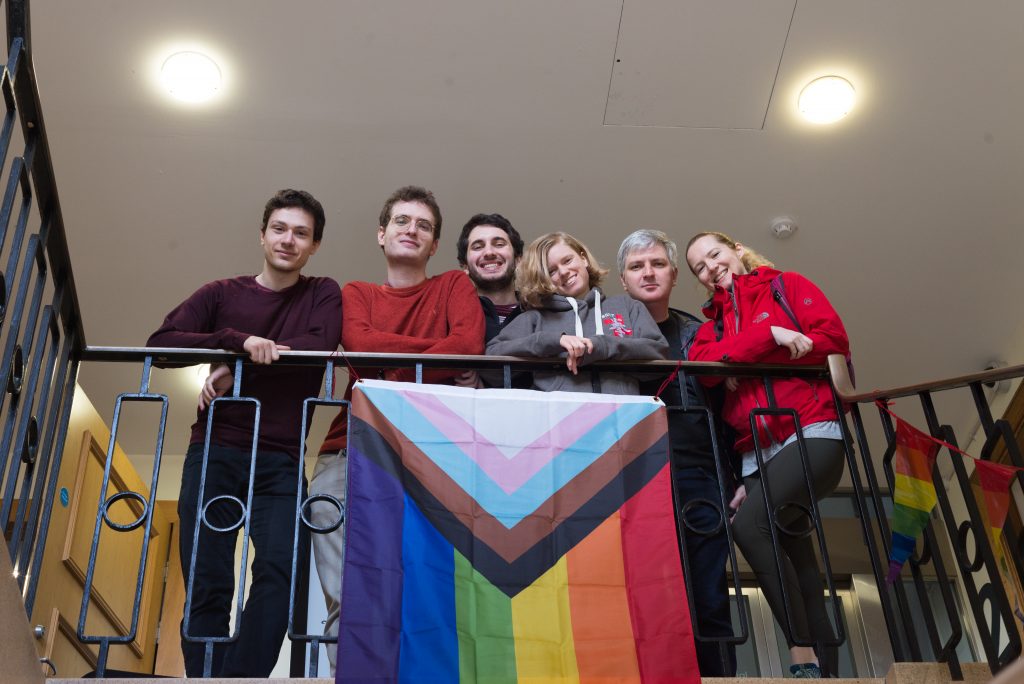 We have a packed social schedule for our members including Online Quizzes, Eurovision, Halloween and Pride Parties as well as planning to attend the Gay Games.