At Camden Shorinji Kempo we're proud to be an openly LGBTQIA+ Shorinji Kempo martial arts club. Everyone is welcome.
Our club is a member of the BSKF. LGBTQIA+ people are welcomed at every single club across the Federation. The BSKF is currently recruiting a Diversity and Inclusion Volunteer.
April 2023
Out For Sports Fair – a group of us attended the fair hosted by Out For Sport this month and we had a bit of fun whilst we were there (we're not always serious!).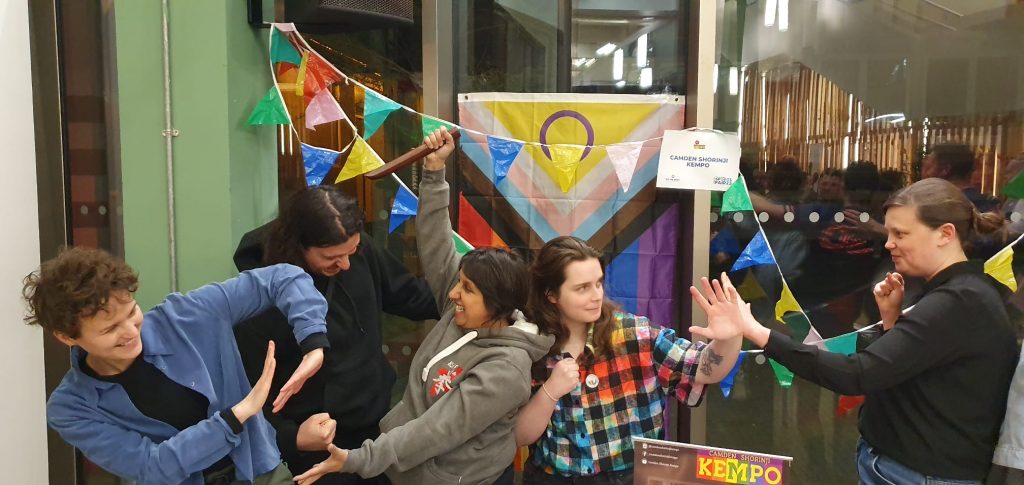 July 2022
London Pride – our club marched the route of the London Pride this year showing off our kata skills as we went. Kata – a set of choreographed meaningful moves
We face painted and decorated with the rainbow flag, and showed some of the other marchers some moves, Branch Masters Kavita and Ofelia broke out into sparring (randori) at various intervals and there were even some takedowns! Check it out on Facebook.
Everyone had a fantastic time and we all soaked up the unity and love of the occasion.
We work closely with lots of different LGBTQIA+ organisations!
In 2019 we became members of Out For Sport – a grassroots organisation run by London's sports clubs. Out For Sport represents London's LGBTQIA+ sports clubs and teams to increase participation in LGBTQIA+ sports in and around London. As part of Out For Sport, we party (of course!) and meet regularly to work towards LGBTQIA+ inclusion.
And we get involved with their campaigns and celebrations
We've been featured on the big screens at Piccadilly Circus and the BT Tower as part of Pride in London's (COVID-19) virtual Pride. We were so excited that we even went full TikTok to celebrate!
We've also been interviewed by Pride Sports as part of their Pride month Q&A. It was amazing to share our thoughts about Kempo and the unique way we practice at Camden; our Buffy-esque moves are never far away…
We ended 2020 working with Stonewall on their Rainbow Laces campaign, to raise awareness of LGBTQ+ people in sports and continue to do so each year.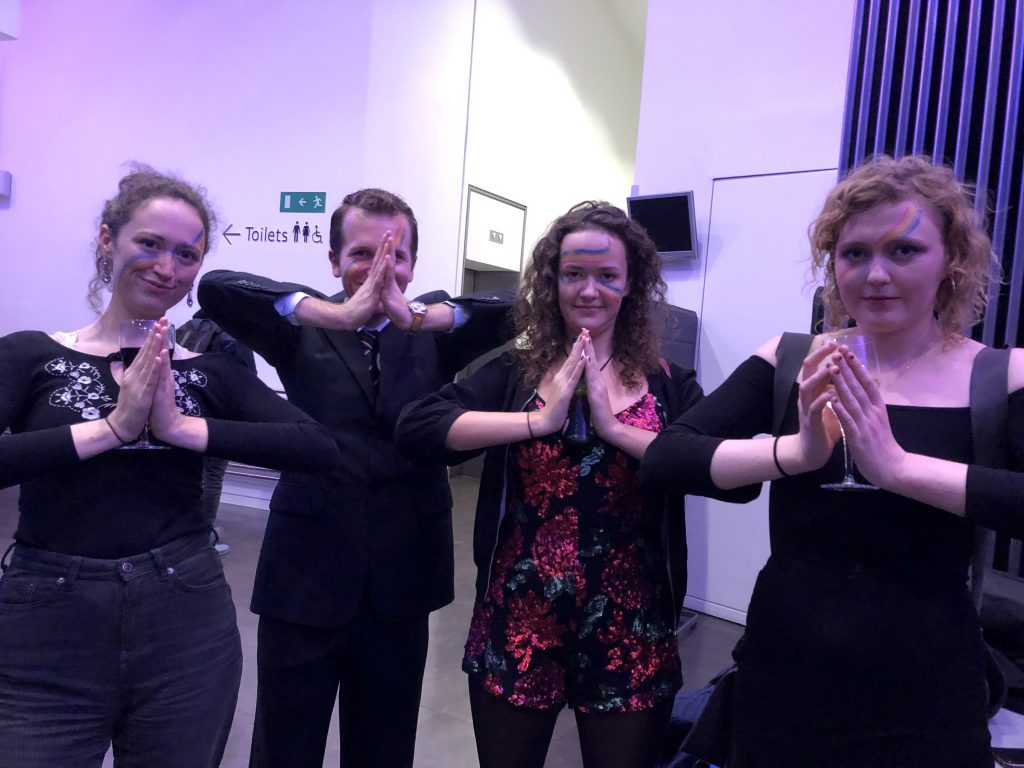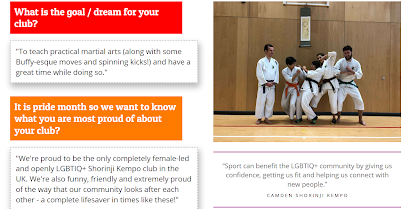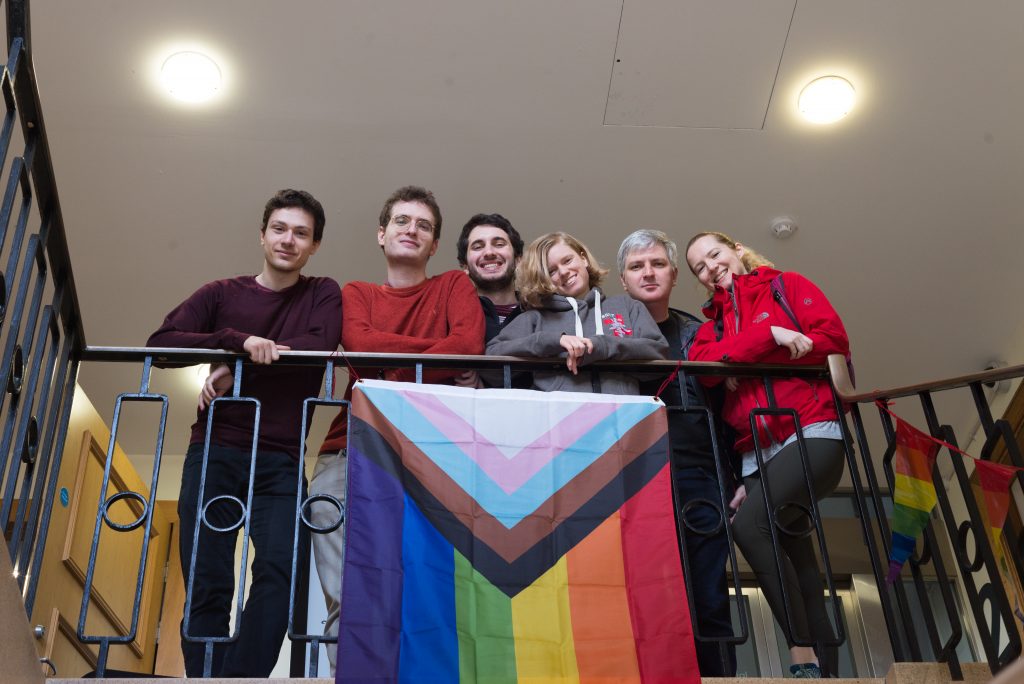 We have a packed social schedule for our members including Online Quizzes, Eurovision, Halloween, and Pride Parties as well as planning to attend the Gay Games.