Camden Shorinji Kempo is primarily funded by our membership fees. We are very grateful to our members for their continued investment in our community!
We are also very lucky to be supported by our amazing external funders. They provide us with the resources we need to grow and develop Camden Shorinji Kempo. We're a small club with big ambitions! If you're interested in getting involved with our work: please email us here.
We are thrilled to have been awarded funding from Camden Giving!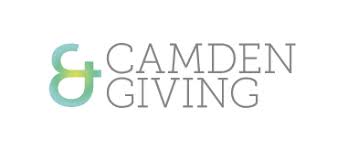 Camden Giving is an amazing organisation that helps the people who live and work in Camden to overcome inequality. With their help, we will deliver a Leadership Development Programme for women and LGBTQ+ in the Camden area.
This course will teach people ways to improve their mental and physical health, foster confidence and learn essential leadership skills that they can take out of the dojo and into their lives.
Thanks to the funding from Camden Giving, we were also able to research and write a report on women and LGBTQ+ people's response to leadership in Shorinji Kempo. You can explore our findings here:
We're supported by Boudavida – a clothing brand with a difference!
Boudavida is a sports and activewear company that gives back to women's sports.
We're delighted to announce that we have been selected to be part of their Boudavida Beneficiary Scheme! Every six months the Boudavida team chooses three beneficiaries and donates 5% of clothing sales to them.
Thanks to Boudavida, we can continue with our exciting plans to introduce more women to Shorinji Kempo!